Queenie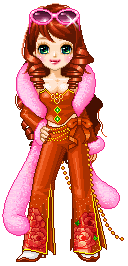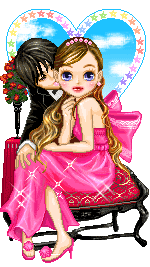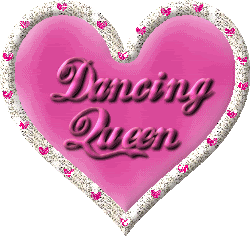 Powered By: Blogger
Layout By: Trina
Picture by: Getty Images


Digiscrapdivas
Elementalscraps
CGessentials
Susanscraps
Simplyclean
Atomiccupcake
Simplescrapbooksmag
Scrapbook-bytes
Tuesday, April 10, 2007
Hello I'm back!
It's been a while since my last post. Many things came up and I will have to recall and post them these coming days. Hope to hear from you all.
Tuesday, June 06, 2006
bonding time
Last Monday, June 5, I asked cuz Isha to join me and Kisses watch a tagalog movie "All about Love" at Rockwell cinema then went to buy a book but actually want another one entitled "Bad Girls". Anyway, I'll just save so I can buy it myself. We ate at KFC and had a souvenir photo ala "Charlie's Angels". We had fun together.
Sunday, May 28, 2006
Powerstation & Fully Booked
I went with my family to Rockwell. While ate rhea and mom went around the mall, my 2 nieces I and yaya mae (Keren's yaya) went to Powerstation and we won 391 tickets. Yaya mae kept the tickets so that if we come back we will win more. Then we went to Fully Booked to read some teenaged books. I read the synopsis of a book entitled 24 girls in 7 days while my two nieces imitated me by also reading teenaged books. Kisses wanted to buy the book Catch a Prince and acted as if she was a teener too. Keren read story some books about pugs and a book entitled Bad bad Darlings. Soon mom texted me to go down and meet her at Zara's and we all got lost but finally found it and left.
At Pansol
Kisses and I together with Dad & Mom wen to our resort in Pansol, Calamba, Laguna. We were so happy. We ate adobo, lechon manok and yaya bought noodles for us. We passed by our favorite Starbucks and had mocha frap and honey glazed donut and also bought chichirias at Select convenience Mart.
Saturday, May 20, 2006
At Rockwell
These are my nieces kisses and keren. The whole family often goes to Rockwell. My dad's favorite coffee flavors are Sumiyaki and Blue mountain at UCC Coffee while we stay at Starbucks where I have my favorite honey glazed donut and hang around at the nearby playground.

I would like to thank tita girlie for my banner and my template. I love you tita girlie.
Friday, May 19, 2006
me kisses and keren
This picture was taken at SM Baguio last month when our family went there for a summer break. It was so crowded but I enjoyed shopping and eating. I went to the Beauty Bar and later went to buy a cd by nikki gil and i love her song "If i keep my heart out of sight". I love the cotton candy too.
Thursday, May 18, 2006
Me and Denise

This is my bestfriend Denise we practiced hilahang lubid before our Intramurals last school year in O.B. Montessori.I love that game. We belong to the Vikings team and we won 1st place in the cheering competition.

Sunday, May 14, 2006

I'm a new blogger
Hello! It's nice to start blogging on Mother's Day itself. I'm Reyna Bianca G. Vergara but people close to me calls me Queenie though I'm simply Reyna in school. I'm 13 years old and an incoming grade 6 student at O.B. Montessori Center in Sta. Ana. Just like my mom, my tita girlie and buddy cuz Isha I also want to have this blogsite to write about my life as a teener, my family and friends. Please visit me often and don't forget to leave your comments. Happy Mother's Day
Get awesome blog templates like this one from BlogSkins.com